So, since having three kids keeps us so busy, we don't get to do dates as much as we would like. But here are my two favorite things I love to do...
1. Go to
Market Street
in The Woodlands. It's so hot in Texas and when this little upscale shopping area opened up, it was so unique in that it was setup as an outdoorsy place, most people in Texas run for the A/C on hot days. It's so beautiful there, the flowers, the smells, the restaurants - of course my most favorite one ever -
Jaspers
, the shopping, the kid activities, the new boutique hotel!! It's our favorite little escape from the world. I love that it's so close to home, I feel like I'm on vacation or in another city when I'm there!
So, here is one of my perfect dates at Market Street...
Then shop, walk around, people watch and have an overnight date at
Avia
, the new boutique hotel there.
Have a drink up on the balcony!
And go nighty-night here...
2. My other favorite date would be somewhere by the water or at the beach. Since Galveston is so close, it makes it easy.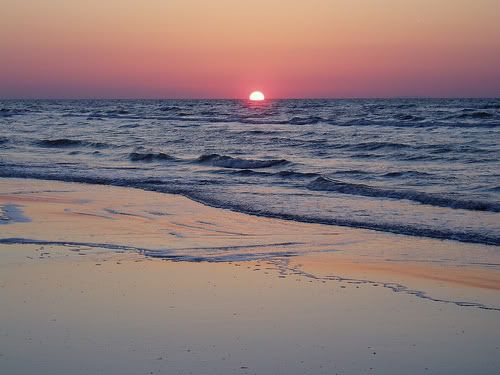 We would go eat some seafood and have a tropical drink with an umbrella and then go for a walk on the beach at sunset and sit and talk about our kids!